report Frontex deportation charter from Brussels to Congo Kinshasa on 16 june 2013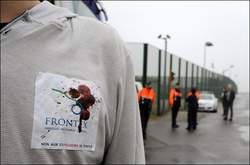 34 congolese from Belgium (20), Ireland (10), Germany (1) and France (3) flew to Kinshasa with a civil Beech 1900 plane from the military Airport Melsbroek/Brussels. One of the deportee was a pregnant woman and some others were political opposition members

http://www.gva.be/nieuws/binnenland/aid1404757/uitwijzing-van-34-illegale-congolezen-uit-vier-europese-landen.aspx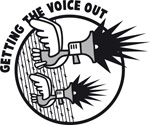 Continuation of the 'secured' collective flight Brussels-Kinshasa
Getting the Voice Out (Brussels 16/06/2013)
http://www.gettingthevoiceout.org/continuation-of-the-secured-collective-flight-brussels-kinshasa/
The secret was well kept, a state secret as one can imagine, and we learnt later that the flight was chartered by FRONTEX (the European agency for the Management of Operational Cooperation at the External Borders) and organised by Belgium and its Foreigners' Office.
Frontex was set up as from 2004 and its head office is in Warsaw, Poland.
http://frontexplode.eu/files/2010/01/Presentation_Frontex.pdf
http://www.frontex.europa.eu/operations/return
It was the third grouped flight coordinated by the Foreigners' Office from Brussels to Kinshasa within one year, the other two took place in March (6th) and December (12th) 2012.
On 16th of June 2013, 35 Congolese migrants were grouped together in the closed centre 127bis. Among them, twenty were coming from various Belgian closed centres, 3 from France, 10 from Ireland and one from Germany.
Here is the story (in french) of one of them in France: http://www.educationsansfrontieres.org/article46893.html
Deportation proceedings
The police in number (a hundred according to our sources) arrived to the closed centre 127bis at 12 a.m. to take the persons designated for the flight. According to our sources again, the police was extremely violent, taking each one of them by force.
'They are like thieves coming to steal cattle', said one of the detainees.
In the afternoon, other buses arrived, bringing other Congolese peopole from other countries. It took four long hours to the police to settle the 34 handcuffed Congolese people in their several vehicules.
All the prisoners of the centre were outraged to see this violence and were shouting against this injustice. A man who certainly shouted too hard was grasped round the waist and handcuffed by serveral policemen. When one of them hold him at the throat he believed he was going to suffocate and he bit him. He was thrown to an isolation cell for 48 hours. The detainees continued demonstrating, taking the mattresses outside and shouting.
'It was tough madam, it was really tough', said a detainee.
The impressive police escort with two buses left the centre at 5 p.m. towards the military airport of Melsbroek.
At the airport, several Congolese had come to support their friends, protest loudly and denounce the collaboration between Belgium and the DRC.
Military police was all over the place at the airport, on the lookout for any suspect activity.
Three persons were taken out of the plane after their lawyer's urgent appeal got sucessful. They were brought back to the 127bis centre and put in isolation!
The plane took off at 6.30 p.m.
127 BIS
'The tension stays high in the centre after this limitless repression'
'We're full of hatred'
'We do not stand being mistreated'
'Enough now'
News from Kinshasa
Message of 17th June 6.39 a.m.
They have been taken to the Presidential Palace where they will be questioned.
The laws, conventions and treaties voted by Belgium and Europe enable these so-called grouped or collective deportations in a certain legality. Nothing will stop the EU and its Member States to doggedly control migration flows.
We do not want this State terrorism that deems it has the right to define who on earth has the right to move, to breathe and to live.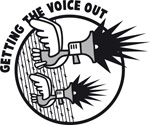 Three flights to Congo within eight days! Frontex always?
Getting the Voice Out (Brussels 26/06/2013)
http://www.gettingthevoiceout.org/three-flights-to-congo-within-eight-days-frontex-always/
Really, it is a bad taste serial story that goes on and on… While around 30 Congolese people coming from Belgium, Ireland, France and Germany were deported on a Frontex flight to Congo last week, this Sunday 23rd of June, a new military flight was planned to deport 4 others; those Congolese who had not been deported the week before! Determination, did you say determination?
One Congolese woman among them could escape deportation at the very last minute thanks to her lawyer's persistent intervention but on Saturday, the same woman, still at the 127bis centre, was again isolated in anticipation of a new deportation attempt, and on Sunday, she was again taken out of the isolation cell and told that she would not be deported that day! Needless to say that this treatment is highly devastating!
This somehow illustrates the way human beings who are not from our regions are being treated, human beings who are forbidden to reside among us.
Thus, the Foreigners Office confirmed that there would be three persons on a military flight on the 23rd, at the same time as fright for development cooperation purposes, and reassured that there would even be a doctor and an escort…
To express their indignation, around twenty people gathered in front of the military airport in Melsbroek.
And at 9 p.m. on the same day, we learned that the 127bis centre was filled again with Congolese people and that around 20 of them had been arrested!
What an obscurity aroung the authorities' schemes! Communications are too much fragmented! Who are the people who are quickly detained in a closed centre in view of a deportation and where do they come from? Was there a need to make the expenses profitable?
The Office of Shame assure they were not aware of the problems the deported people would have encountered, but did they enquire about he situation? Do they care?
This is just another chapter of the barbaric story that writes itself daily under the indifferent look of those who do not really want to see…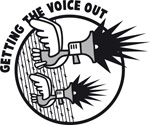 Getting the Voice Out
http://www.gettingthevoiceout.org/presentation_en/
The means of repression that are used to lock up freedoms and maintain the order are many : precariousness, medication, intimidation, filing, torture, violence, imprisonment, etc… in detention centres, open centres, prisons, mental hospitals, return centres, closed centres for minors, etc. The fights against these forms of domination are very diverse. We opted for the fight on the ground of the 'detention centres for foreigners'….. read more